About Us
Talk with Webmaster
Small And Micro Community Enterprise Doichang Macadamianut retail and wholesale macadamai products. We give special thanks for supporting on our products from past till present.
Every working day, 08.30 - 17.00
Tel: 089-5569895
Macadamia
"King of crunchy nuts"

In the past Doi Chaang used to be the land of opium now people who live there has changed to macadamai planting.
Macadamia trees are tropical evergreen trees. Macadamia grow at the elevation of 1,000 meters above sea level like at the Doi Chang area. They grow at a slower rate compared to the ones grown below 1,000 meters above sea level. Macadamia fruit has a hard woody shell follicle with a green outside. The inside shell is brown with white nut in it. Macadamia nuts are crunchy and tasty. Either raw or cooked nuts are edible. It can be a snack food that is roasted, fried, or covered with chocolate. It can be mixed with other ingredients, such as salt or sugar as well.
Macadamia nuts have no cholesterol. Its lipids contain mono-unsaturated fatty acids or HDLs (high density lipids), like oleic acid, palmitoleic acid, palmitic acid, stearic acid, myristic acid, docohexaenoic acid, and linoleic acid. These fatty acids can lower cholesterol and LDLs (low density lipids), which are the cause of heart attacks. Macadamia nuts contain antioxidants, second only to the Brazil nut. The antioxidants help in reducing the damage from cell oxidation, which causes various cancers.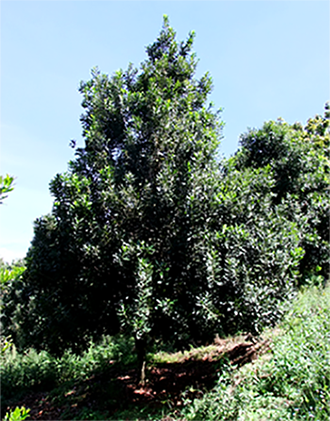 Macadamia varieties, developed from Australian native strains, are bigger and are tastier and more flavorful than the original variety.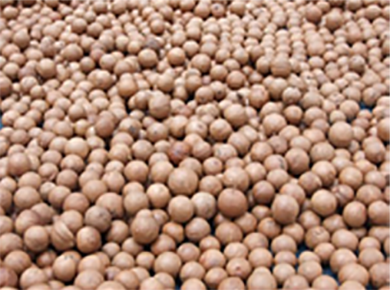 Brown woody shell of the macadamia fruit.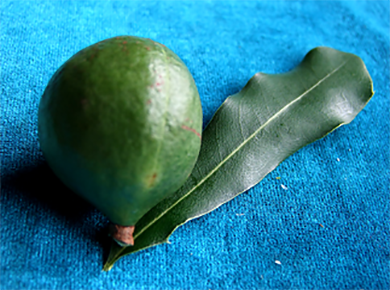 Fresh macadamia fruit with a smooth shiny dark green skin. It is best to wait for the mature macadamia nuts to fall to the ground.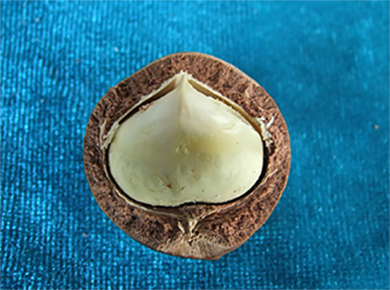 A macadamia nut in the hard brown shell.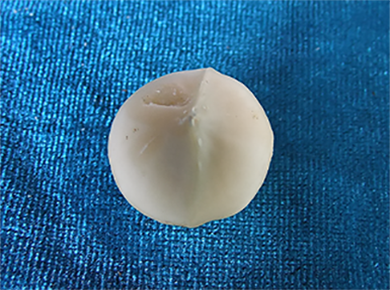 Macadamia nuts can be roasted with a suitable temperature for a perfect taste.
ป่ามะคาเดเมียที่อุดมสมบูรณ์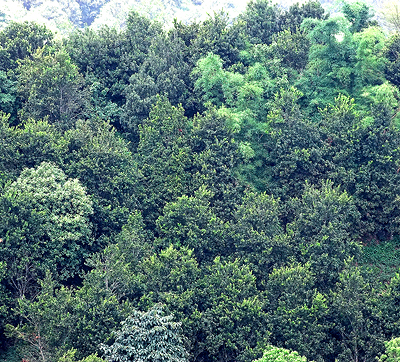 The suitable geography for macadamia cultivation: Doi Chang is the perfect place for Macadamia agriculture. It has plenty of water because 98% of the forest area has deep and perfect topsoil. Growing macadamia between the coffee trees also gives mutual benefits.


The suitable climate for macadamia nuts: The sustained temperature of between 10–30 oc all year long gives the perfect climate for macadamia trees to flourish. The better climate is in the winter, with the temperature below 18 oc. Both suitable geography and climate give advantages for macadamia nut agriculture.


Knowledge and Skills: The Doi Chang Macadamia Nut Cooperative of Chiang Rai is made up of highly skilled people. They have a vast knowledge of proper agricultural techniques necessary to produce the finest product available. So they cooperate and commercially produce high quality macadamia nuts, both for export and use in Thailand.


The variety development…Our Doi Chang macadamia nuts are developed from the Australian native, but were developed to have superior qualities during growth and for the final product, which yields bigger and tastier nuts.


The career support for the community: The Doi Chang Macadamia Group of Chiang Rai is a cooperative of the Doi Chang community. The villagers are highly -trained and spend their daily lives with the macadamia and coffee orchards. Therefore, they can take care of and improve the macadamia nuts quality. This gives a sustainable income for the villagers, and will improve the community's standard of living and ecologically oriented business in the future.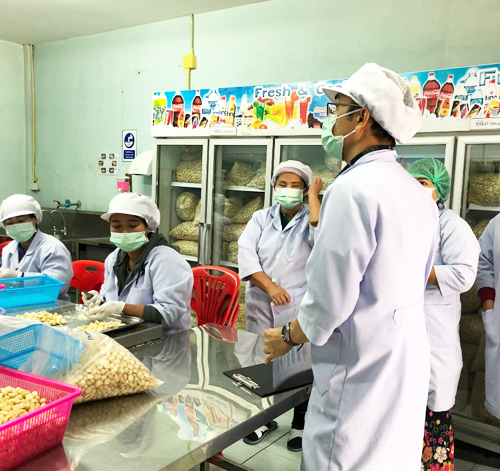 Ongoing training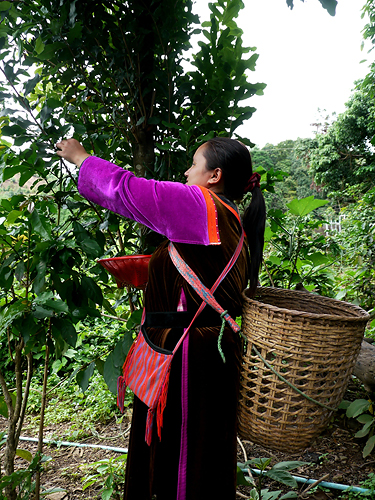 Macadamia harvesting and improved techniques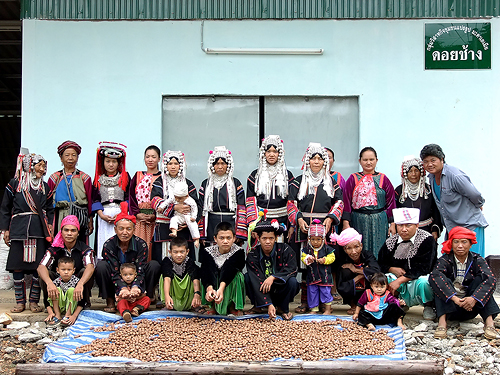 A wide variety of hill tribe people of the Doi Chang community